Eco-Warriors lead the way for a better environment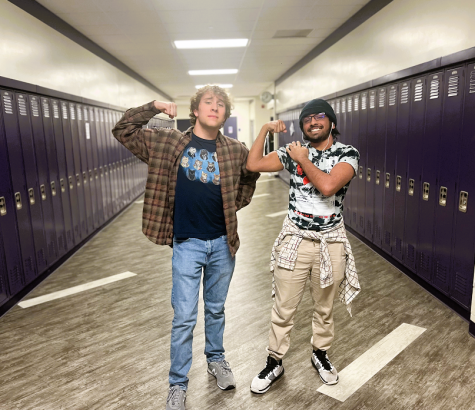 The Woodhaven High School Eco-Warriors Club works to promote and lay the foundation for a safe and clean environment. The Eco Warriors founders Ian Wolney, Ali Iqbal, Ethan O'neil, Parker Williams, and Brett Allie have connected with their sponsor Mrs. Coch to create this soon-to-be impactful club. Founder Ian Wolney stated that the club plans to get the school more involved with recycling starting with paper and hopefully later moving towards plastics and possibly even cardboard.  
The club is currently working on creating recycling bins for teachers' rooms. They have collected boxes that could hold recycling and as a group decorated them for different teachers. Teachers are starting to receive these boxes and implement them in their classrooms. 
The club is looking forward to more activities as a whole and hopefully growing. So far they have discussed doing a bottle drive, or even activities to make students want to get more involved.
Invasive species are a hot topic of the club. The Eco-Warriors have been discussing different invasive species and how to not only live around them but how they are going to impact the world and ecosystem as we know it today.
"It's been a slow start but we have a good foundation," says Wolney. Co-founder Iqbal explained that the goal of the club is not to "make a huge impact on the environment" but that one of the main goals of the club is to show what environmentalism is and to get people to start to develop an understanding of how to begin to support the environment. 
You can find the club on Tuesdays after school in Mrs. Coch's room. The Eco-Warriors have been around since October of this school year and hope that the club does not dissipate after this year.