How Lauryn Hill became the most influential artist of her time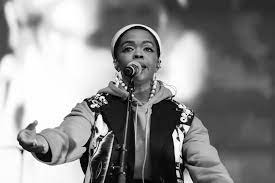 On May 26, 1975 greatness was created in Newark, New Jersey, when Lauryn Noelle Hill was born. Throughout her career, Ms. Lauryn Hill has faced many challenges and hurdles but she takes those challenges and makes beautiful songs out of her challenges. Another artist may face something comparable and take a break but she takes out her pen and paper. 
Starting off her career with acting she paved the way for the rest of her career. Starring in her hit role as Rita in Sister Act 2, she gained more attention and a spotlight. Hill alongside old schoolmates Wyclef Jeans and Pras Michael started the Fugees. The group banded together in 1990 but did not garner real recognition and majority popularity until their hit album The Score. In this album, Lauryn Hill was able to show fans all over the world her range and skill. She not only sang but also rapped. She presented lyrics in a new way and broke barriers and stereotypes for female artists. Hill is not only a singer and writer, but a poet. Each song that she writes has meaning and purpose that flows with the music. This is brought more to light when the band separated and she created her album The Miseducation Of Lauryn Hill, the album that kickstarted her solo career. 
The Miseducation Of Lauryn Hill was a no-skip album. Every song had a purpose and featured a focus group of kids of all ages at the end. The group talked about love and stereotypes within their community. In the songs, she illustrated her struggles and the struggles that others may face. She is very religious and has always been open about her relationship and struggles with God and dives more in-depth in this album. This album connected her with listeners, male and female. Her lyricism was undeniable and that quickly gained her notability for her craft. She has obtained over 170 award nominations and garnered over 100 wins. This includes 8 Grammys which is still the most for a female rap artist to this day. Many people might say that she was not the most influential person but big artists credit her and her "Pen." Adele, Kanye West, Rihanna Erykah Badu, Nicki Minaj, and even Beyonce have all stated that they look up to her as an inspiration. She has bridged the gap between neo-Seoul, R&B, and hip-hop by singing and rapping. 
Throughout her career, Lauryn Hill has worked with many artists like Bob Marley and John Legend. She has had some of the best artists look up to her and want to be in her presence and circle of influence. This should show how influential she is. Artists of different genres and backgrounds are connected to her because she was the queen of her time. She is considered by many more than me to be the most influential of her time.