Fall Ball Dance
Homecoming was one of many events the pandemic has affected this school year. Some students took matters into their own hands and held their own dance in celebration of Homecoming – the "Foco." Immediately after the dance students took to their social media accounts to voice their opinions and concerns about the dance. To get to the bottom of all this controversy, students were asked their viewpoints on the subject.
Drayton Horuczi told reporters, "going to this dance was very irresponsible and selfish," while Marco Ramirez said, "people overdramatize how unsafe it was because most of the people who attended the dance would usually hang out outside of school." Most students that did not attend the dance voiced concerns that "since people didn't necessarily wear a mask or social distance, they should have stayed home from school to quarantine. Students are worried about their own health and safety, and especially the safety of family members who might be high risk." The students that did attend the dance suggested that, "students are only so worried about the dance because they weren't invited." Students that did attend the dance were asked to respond to any backlash regarding the dance. Riley Draper responded with, "people weren't there to know if safety protocols were followed and are just assuming they weren't." Riley went on to explain, "masks were worn in the bathroom and on the dance floor."
A big question everyone seemed to have was how were tickets to the dance distributed? While discussing this with students that were invited, Marco Ramirez and Riley Draper told us, "they basically just made a list of 100 people and sent out virtual invites." Obviously, two concerns come into play with this. While it's still up in the air on why students are really so concerned about the Foco dance, it comes down between these two things – are students concerned about the size of the group, or the fact that they weren't invited?
About the Writer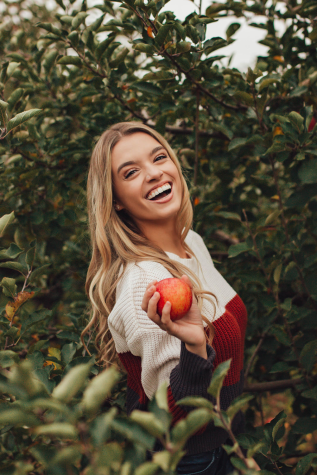 Kate Wagatha, News and Opinions Editor
I am a senior at WHS and this is my first year on the Purple Pulse. I'm the editor of news and opinions. Outside of school I can usually be found working...