Woodhaven Baseball Against Covid-19
Woodhaven baseball was devastated after the cancellation of the 2019-2020 season due to the outbreak of Covid-19. The coaches and players are still determined to overcome adversity. The coaches have a plan and players have been working hard to stay in shape. They have learned to adapt to the circumstances without games or practices. Even though the players haven't been together they still have the championship mentally.
I spoke with the head coach, Corey Farner here's what he had to say:
"The hardest adjustment has been not being with our players. It's not so much the lack of baseball but just the lack of building those relationships. I miss that and I look forward to being able to get back to doing that very soon. "
"Things will obviously be different this year. We are already in the process of planning our weight room time and how we will be able to distance ourselves and use the proper cleaning protocols to keep everyone involved safe. We will have smaller groups in the weight room this year to help that. "
I also spoke with Varsity player, Jesse Giraud here's his thoughts:
"It is going to be different this upcoming season with the changing rules and regulations. And we will have to work hard to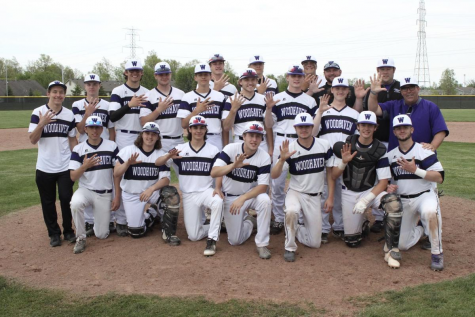 get to the ship. We haven't been able to work out or compete as a team but we are all getting better individually. As long as we stay Warrior Strong we will defeat the odds and come home with the ring." 
About the Writer
Ricky Horner, Sports Journalist
I'm a junior and this is my first year working for the Purple Pulse. I'm interested in sports and spending time with my friends and family. I like to write...