How is Class of 2021 Handling the Pandemic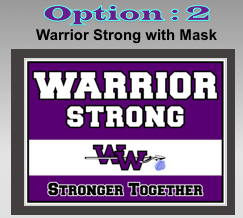 I think we can all agree 2020 sucked. Due to the craze of the pandemic, many events seniors look forward to having been canceled and it has started to take a toll on the class of 2021. The WHS journalists reached out to some of our seniors to gather their feelings on all these cancelations. Lilly Johnson told reporters, "The most challenging thing about this school year is having to say goodbye to events that could not even happen, such as Homecoming and the pep rally. Those really are some of the best memories in a school year." Similarly, Angelina Gaglio told us, "I believe the most evident difference is the cancellation/postponement of all the events and activities that make school fun. Not being able to be in the front of the student section for football games, no Homecoming dance, game, or pep rally, has left us devastated and discouraged regarding the rest of our year."
Event cancellations aren't the only struggles our seniors are facing. Lilly went on to tell, "It is definitely challenging to be moved online, but we all knew we would have to change and adapt due to the circumstances that could occur throughout the year." Olivia Spath went as far as to say, "this year was supposed to be a year spent with friends and making memories. Online school doesn't make it any easier, it's just another way to lock us in our rooms." 
Class of 2021 has begun to feel discouraged, due to all the changes the pandemic has caused. Angelina said, "these changes have left us devastated and discouraged regarding the rest of our year. Personally, I don't have much motivation or enjoyment left in me to get through this year other than graduation, for everything else has been taken away. You look forward to these things, especially your last ones, and we don't even get to experience them as we hoped and dreamed to.
Through all the turmoil class of 2021 has endured, it seems to have brought us all closer, and taught us to adapt to whatever life throws our way. Olivia went on to say, "The best thing to do right now is just to stay positive and hope that our second semester of senior year is better." Lilly told reporters, "From this pandemic, me and my classmates have learned to appreciate the little things and not take anything for granted because you never know when something can be taken away from you." Although senior year hasn't been all we anticipated, it has been an undeniably unforgettable year.
About the Writer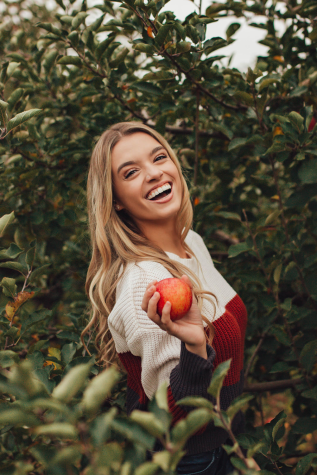 Kate Wagatha, News and Opinions Editor
I am a senior at WHS and this is my first year on the Purple Pulse. I'm the editor of news and opinions. Outside of school I can usually be found working...